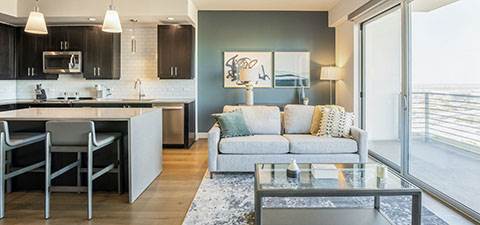 A Higher Quality of Living.
A legendary jazz-era hotel reimagined.
A New Wave of Living.
Always Fresh. Forever original.
Amenities you deserve & lease rates you'll love.
Another great reasn to lease your home.
Apartments Tailored to Your Highest Standards.
At Last, This Is What You've Been Searching For.
At your service.
Beauty, Passion, Breathtaking Apartments.
Blending Relaxation & Sophistication to Create the Ideal Place.
Carve Out A Great Life.
Change is in the air.
City Outside. Tranquility Inside.
Come home with confidence.
Come see what makes us exceptional.
Commuter's Dream.
Dedicated to results.
Discover Lakeside Apartment Living.
Don't Fuss with The Bus.
Everything You Need. All Right Here.
Experience the Brookside lifestyle.
Experience the Lifestyle.
Experts In The Local Market.
Express Your Individuality.
Falling Leaves … Falling Prices! They're Both Happening.
Find Your Freedom, Without Leaving Home.
Free Rent 'Til Next Year.
Great Experiences Are Just Around The Corner.
Growing today for a better tomorrow.
Head-turning Style, Extraordinary Location.
Home is where roots grow deep.
How home should feel.
How To Live Better.
Iconic Living.
In pursuit of leisure.
It's Always Saturday.
Landmark Living on The Avenue.
Lease a lifestyle makeover.
Life is better here.
Life Just Got Better.
Limitless Style, Unreal Service & Crazy Fun.
Live at the Center of Modern Conveniences & Entertainment.
Live Like You Want. That's Our Anthem.
Live Outside The Lines.
Living excellence.
Location, Community, Quality Living. It Starts Here!
Looking for your next home sweet home?
Love Where You Live.
Luxury All Around.
Luxury is Built-In. Not Tacked On.
Luxury, Location, and Convenience.
May we have your attention please.
Modern Amenities. Urban Location. Sophisticated Style.
Modern Conveniences & Entertainment, All Within Your Reach.
Modern Living in the Heart of the City.
Modern urban lofts.
New with a View.
Now hear this.
Now Leasing! Instant Cool Factor.
Opening doors to the future.
Premium quality housing with great amenities.
Proper Design. Smartly Priced. Ready for Move-In!
Remarkable Value. Unbeatable Location.
Rent a convertible not a moving truck.
Resort apartment homes.
Right Around the Corner, Near Everywhere You Want to Be.
Sail Into Your New Home.
Service fit for a king.
Service with a Lifestyle.
Sit Back, Relax. Your New View Awaits.
Site maintenance, we make house calls.