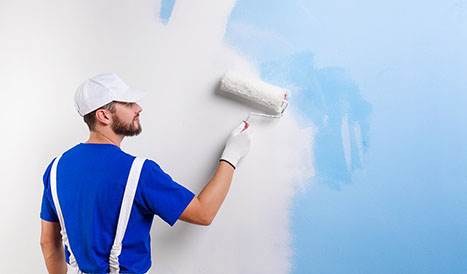 A Facelift For Your House.
A Fresh Coat For A Fresh Start.
A trustworthy painting company.
A world of new color that will transform yours.
Adding color to your life!
Adding value to your home.
Beautiful lasting results.
Blending quality, craftsmanship, and customer care.
Bringing innovation to the surface.
By Van We Go.
Color made easy.
Color your dreams.
Coloring your future bright.
Delivering Quality For Over 20 Years.
Do it the right way, do it the Holloway!
Exceeding your expectations.
Excellence never stops.
Exceptional painting services.
Experience the Ambrick difference.
Experience. Quality. Service.
Expert service with a grateful smile.
Feel The Mark Of Perfection.
For All Of Your Residential Painting Needs.
For The House Of Your Dreams.
Fresh Coat. Painting done right!
From Bleak to Chic.
Get fresh with us.
Give Your Walls Life.
Give your home a beautiful new look.
Going Hard In The Paint.
Hardworking. Reliable. Quality workmanship.
Have a brush with quality!
Highest quality work at the best price!
Hire the pros!
If it stands still long enough, we'll paint it!
Inject some color into your home.
Let us make your house a home.
Let us do the dirty work for you!
Let us take the "pain" out of painting.
Let's create the home of your dreams.
Look At That Finish.
Love Your House!
Make Your Home Look Ten Years Younger.
Make your life colorful. Start today, not tomorrow.
Making Your Home Beautiful, Inside And Out.
Making Your House Your Home.
Masters in our field.
No Job Is Too Big or Small.
On-time. On budget. Guaranteed to last.
Our name says it all!
Our painters paint with pride!
Painters extraordinaire.
Painters with a professional touch.
Painting a better world.
Painting for generations!
Painting houses like homes.