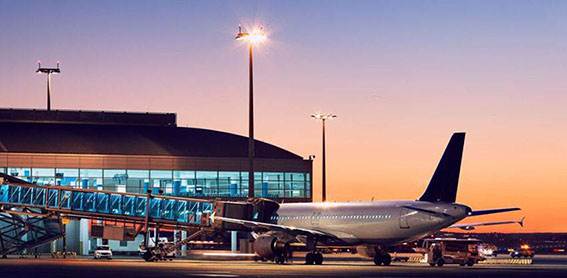 Heathrow Airport
Making every journey better.
The fastest way.
Liverpool John Lennon Airport
Above us only sky.
Check-in to the difference.
Gatwick
Slogan: Your London airport.
Glasgow Airport
Slogan: Proud to serve Scotland.
London City Airport
Get closer.
A quicker way to fly.
Flying but faster.
Edinburgh Airport
Tagline: Where Scotland meets the world.
Birmingham Airport
Hello world.
You & your world.
Above & beyond.
Cardiff Airport
The opportunity is yours.
Manchester Airport
World friendly.
Galway Airport
Connecting you.
Leeds Bradford Airport
The perfect place to start your journey.
We'll take you there.
Exeter International Airport
Flying you further from closer to home.
Newcastle Airport
Your airport.
It's a brand new world.
Opens up a whole new world.
Durham Tees Valley Airport
Taking you places.
Fraport
The airport managers.
Atlantic Aviation flight support and ground handling services
When you land, we fly.
Miami International Airport
The hub of the Americas.
Acciona Airport Services
Put your business in our hands.
LAX Los Angeles International Airport
LAX is happening.
Cleveland Hopkins International Airport
CLE going places.
Travel smart. Travel well.
Gerald R. Ford International Airport
Getting there is better here.
Your grand entrance to West Michigan.
London International Airport in Canada
Start here. Go anywhere.
San Diego International Airport
Let's go.
Committed to world class service.
Fort Lauderdale-Hollywood International Airport
Breeze in. Breeze out.
Bringing you closer to your world.
The easy come easy go airport.
Portsmouth International Airport at Pease
So easy.
Taking you there.
Bradley Airport in Windsor Locks
Gateway to New England.
We make cargo plane easy.
Baltimore Washington International Thurgood Marshall Airport
One great airport serving two great cities.
Easy come. Easy go.
Your Mid-Atlantic gateway to America & the world.
Sarasota Bradenton International Airport in Florida
You'll fly through here.
Gateway to Florida's Gulf Coast.
Washington Dulles World Cargo Center
Fast through Dulles. Relieves cargo headaches quickly.
Fast acting relief from cargo congestion.
Singapore Changi Airport
Enjoy the experience.
Like no other airport on earth.
Asia's air cargo entrepot.
Macau International Airport
The new approach to China and the world.
Gateway to China.
KLIA Kuala Lumpur International Airport in Malaysia
The new way to the world.
Integrated for ease.
Hong Kong International Airport
We don't follow world standards. We set them.