Butterfinger
Crispety, crunchety, peanut-buttery!
better butter finger.
Ferrero-Küsschen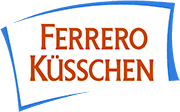 Germany votes White.
Yes We Can.
Give a Küsschen to your friend!
Tic Tac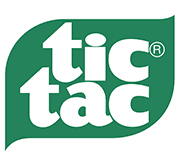 The 1½ Calorie Breath Mint.
Two hours of Tic Tac freshness in less than two calories.
it's not just a mint, it's a tic tac.
Refreshment to be shared.
Ferrero SpA is an Italian manufacturer of branded chocolate and confectionery products and it is the second biggest chocolate producer and confectionery company in the world.