Pisa Nut Liqueur
Slogan: Pisa. A whole new slant on things.
Champale Malt Liquor
Ad slogan: Champale. Some People Just Know How to Live.
Kahlua Mexican coffee liqueur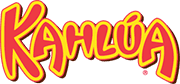 Kahlua. Enjoy your exotic moment responsibly.
Kahlua. Awaken the spirit.
Midori melon liqueur
Marketing slogan: Midori Margarita: Mix It UP.
Baileys Irish Cream Liqueur
Baileys. Serve Chilled.
Baileys. Let your senses guide you.
The Pleasure Society.
Celtic Crossing Liqueur Ireland
Advertising slogan: Celtic Crossing. Find it!
Disaronno Italian liqueur
Advertising slogan: Disaronno. Taste the seduction.
Talea cream liqueur Italy
Motto: Talea. A velvet sensation.
Cointreau a premium spirit made from orange peels
Marketing slogan: Cointreau. Be cointreauversial.
A liqueur is an alcoholic drink composed of distilled spirits and additional flavorings such as sugar, fruits, herbs, and spices.