Martell Cognac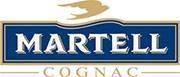 Advertising slogan: Martell. Only a Few Can Tell.
Hennessy X.O. french cognac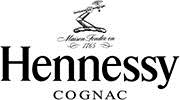 Hennessy. Mix accordingly.
Hennessy XO. The one and only original.
Remy Martin

Remy Martin. Feel More.
Only Remy.
Cognac is a variety of brandy named after the commune of Cognac, France. It is produced in the surrounding wine-growing region in the departments of Charente and Charente-Maritime.