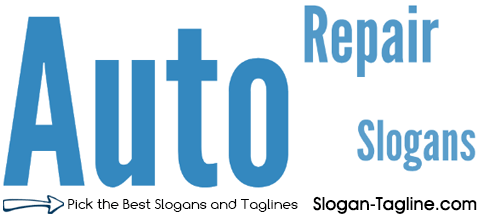 360° Perfect.
A better way forward.
A care for every budget.
A German Concept.
A life on full speed.
A quick start for your life.
A trusted and reputable name in tuning.
Add More Life to Your Car.
Auto repair, it's not simple DIY any more.
Autocare is our business.
Automotive integrity is our duty.
Automotive repair done right!
Because so much is riding on your tires.
Believe the hype.
Best part of a bad situation.
Beyond the standard.
Break downs won't break you down anymore.
Building your dream car!
Car Care: Fast and Fair.
Commitment to quality.
Design fused with technology.
Designed to protect you.
Don't Give Up A Thing.
Driven.
Drivers know.
Driving emotion.
Driving to the Future.
Easy care. Easy life.
Expertise. Convenience. Reliability.
Find your drive.
First-class performance.
Fit Dunlop and be satisfied.
For everything you value.
Free estimates. Friendly service.
Friendly, Honest Service.
Genuine collision services.
Get back to your road.
Give your car wings.
Good car for good moments.
Great communications. Time-sensitive.
Hands that understand auto care.
Have your work done here and you'll never go anywhere else again.
High performance, time and again…
Let us put you back in the driver's seat.
Let's take car servicing seriously.
Little town feel… Big time service.
Locally Owned and Operated.
Made by winners, made for fun.
Made for the best.