Happy Socks Sweden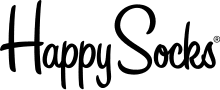 All play. No work.
Thorlos Padded Socks
Your feet will feel better.
Stance Socks
The uncommon thread.
Gold Toe Socks America
The best socks on two feet.
X-Socks
High tech for your feet.
Wigwam Socks
The performance sock company.
Life is movement.
If feet talked, they'd ask for Wigwams.
Horizon Socks
We've got your feet covered.
The world at your feet.
Camano Socks Germany
Comfort in socks.
Holeproof Socks Australia
Help put Australia back on its feet.
Holeproof Explorer Socks
Get ready to go anywhere.
Holeproof Computer Socks
They fall up, not down.
Evoke brand of colorful cashmere socks for men
Inspired by movement.
Bridgedale Socks
Enduring comfort.
Farm to Feet Socks
Farm to Feet. 100% American.
Fox River Socks
Good for your feet. Good for our world.
Clever engineering you can feel.
Hop Socks Spain
Poetry for your feet.
Silky Socks
Bless your feet!
Feelmax Shoes & Toe Socks
Creating healthy feet.
Love your feet.
Burlington Socks
More sock for the money.
Wolsey Socks UK
Air conditioning for feet.
Scholl Flight Socks
Don't take off without them.
Swiftwick Compression Socks
Do what moves you.
Ihle Strumpf Germany
Our socks to keep you going.
Pro Feet
Socks when you demand performance.