Knorr soups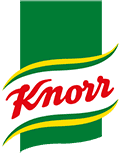 Knorr. Life can be delicious.
Knorr Quick instant soup
If patience is not your thing.
Tastes more like a slow soup.
Green Giant, vegetable soups
Make time for vegetable goodness.
Baxters canned soups
Baxters. The family of fine foods.
When nature's done her job we begin ours.
Baxters Healthy Choice soup
Inspired by nature. Created by Baxters.
Heinz soups

It has to be Heinz.
Better make some room.
Look forward to winter.
Not your everyday soup.
There's a little bit of Heinz in all of us.
Heinz Big Soup
Go Big or go hungry.
It's big, chunky & tasty!
Soups you can really get your teeth into.
Heinz Farmers' Market soup
Taste the countryside.
Heinz Cup Soup
Real soup on the go.
Heinz Real Soup
Take a break from fake.
Lipton Cup-a-Soup, instant soups
Beat the 3pm slump.
It's America's right-now soup!
You never had soup so good so fast.
Lipton Chicken Noodle soup
The taste that beat Campbell's 2 to 1.
Tabatchnick frozen soups
A soup for every taste and every season.
New Covent Garden soup
The seasons make our soups.
Fresh from our kitchen to yours.
Batchelors Cup a Soup, instant soups
No artificial colours or preservatives.
It's a great big hug in a mug.
Keep your tummy quiet with a Batchelors Cup a Soup.
Batchelors soup
One of the better things about the British winter.
Yorkshire Provender soups
Delicious every day.
Frontier Soups, dry soup mixes
Soup so good... you'll call it dinner!
Dole Garden Soup
Simply delicious.
Avonmore fresh soup
Avonmore. The taste of homemade.
Homemade without the hassle.
Homemade without the hard labour.
Crosse & Blackwell soup
From all across Britain.
Better soups by experience.
Soup Starter, homemade soup mix
Soup from the heart, not from a can.
Cook smarter with Soup Starter.
Erin soup brand
Erin. Soup that stirs your soul.