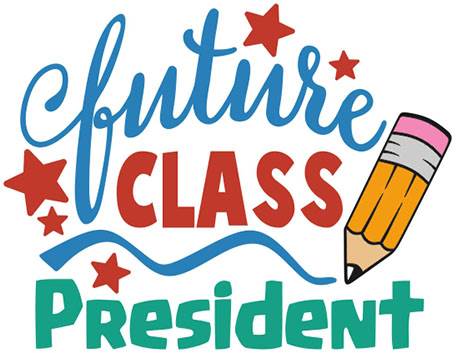 [Name] for reform. [Name] for action.
[Name] is the right choice, go ahead, raise your voice!
[Name] One Name, One legend.
[Name] stands for excellence.
[Name] The Best, Forget the Rest.
[Name]. Because you're worth it.
A person that cares.
a stand! The results will be grand!
A student for solutions.
A vote for [Name] is a vote for the better.
A vote for me means success for us all.
A vote works wonders. Vote for [Name].
And I just can't wait to be king! Vote [Name] for president.
Be a pal, vote for this gal.
Because life is too short to have a bad student government. Vote [Name].
Bringing back hope.
Building a Road to Tomorrow.
Called to Greatness.
Catalyst for change.
Champion of the people.
Change for the better.
Choose [Name], get some action.
Coming Soon to a class room near you.
Courage to act.
Dependable Leadership.
Discover the Possibilities.
Don't be a loser, be a chooser.
Don't Be Hesitant. Vote [Name] For President.
Don't be shy, Give [Name] a try.
Don't throw your vote away, vote for [Name] today!
Don't be Fake, Vote for [Name].
Dream big.
Elect a born leader. Elect [Name].
Everyone is someone.
Everyone says, "Elect [Name] for President.
Excellence personified.
Experienced Leadership.
Faster, Better, Stronger.
Feel like you should have a say? Vote [Name] today!
For Success Choose The Best
Free Drinks on me. [Hang Over Fountain]
Get fresh ideas from a freshman: [Name].
Get success, choose the best. Vote [Name].
Getting results.
Give this school a change.
Giving you the choice.
Good Choice.
Got [Name].
Help me Fight.
Helping the world since 2003.
Here to Serve you.
I am not asking to Vote for me, just check the box next to my name.
I can do it, you can help. [Name].
I care. Vote [Name].
I don't just speak the change I make the change.
I give good government.
I'll do my best so don't vote for the rest.
I'm not your President until you elect me. Vote [Name].
I'm the best thing since sliced bread!