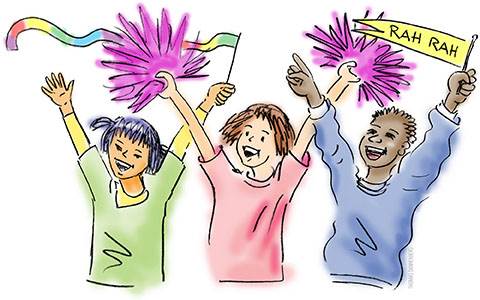 A bright future begins here.
A Building with Four Walls and Tomorrow Inside.
A partnership in discovery.
A Quality School.
A rebellious spirit.
Accelerating into the future.
An honest heart is a kingdom in itself.
Be a reader, be a writer, be a problem solver.
Be Nice, Work Hard.
Believe and succeed.
Best foot forward.
Bringing Excellence to Students.
Can't Hide Our Pride.
Catch me at my best.
Catch the spirit, we've got spirit.
Centers for Excellence.
Coding is my spirit.
Come Show your Support.
Committed to Excellence in Education.
Don't cry, don't drool, don't hate our school.
Don't Mess with The Best!
Don't pause, don't wait, help your classmate.
Drenched with pride.
Eat, Sleep, Cheer, and Repeat.
Everyone a learner everyday.
Everyone Successful Everyday.
Excellence through Learning.
Expect the Best.
Fear the purple.
Feel the spirit.
Find a buddy to help you study.
Fun, Full of Spirit.
Go BIG or Go Home.
Go, Fight, Win!
Growth, Service, Character, Strength.
Hand in Hand We Learn.
Hand in hand, together we can.
Hard Work = A Life Time Career.
Have an Ice Day.
Have no Doubt, Shout it out!
He's the bee in my hive.
Home of tomorrow's leaders.
Hooked on Learning.
Hoop it up.
Hustle hit, never quit!
I draw pictures all day.
I got school spirit, yes I do, I got school spirit, how about you?
I like his special dive.
It's a hill, get over it.