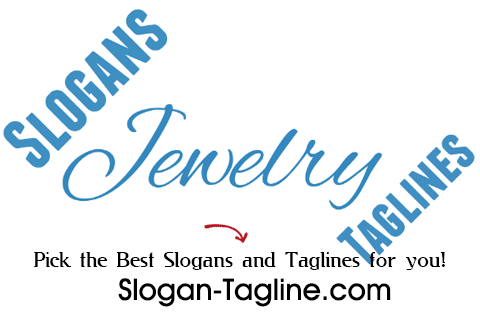 A diamond can say so much.
A diamond is forever.
Accentuate your shine.
Accuracy to seconds a month.
Adorb your dream.
Always the crowning jewel.
Artisan crafted sophistication.
As good as gold.
Be precious. Be you.
Beautiful, masterful design never goes out of fashion.
Because bling is your thing.
Because it's special.
Bedazzled by your soulstone.
Best when under pressure.
Beyond precision.
Bright and Shiny, Bold and Beautiful.
Brilliant and beautiful.
Bringing our your inner glow.
Celebrate golden memories.
Citizen. Beyond precision.
Crystal gets closer to the body than ever before.
Dazzling rocks that mesmerize you.
Diamonds are a girl's best friend.
Diamonds by the yard.
Diamonds. Divas. Desire.
Diva's Desire.
Elegance you can wear.
Enchantment within.
Every kiss begins with Kay.
Everything your expect in precious jewelry.
Facets of Brilliance.
Fashion in every facet.
For rock solid love.
For those who want more.
From our hands to yours.
Frost yourself.
Get your sparkle one.
Grab the scintillating stones.
Hearts on fire.
Highclass, Handcrafted, Lovely.
Honesty, my addiction.
If you like it then you shoulda…
Jewelry as unique as the woman who wears it.
Jewelry that rocks.
Jewelry that speaks for itself.
Jewelry that totally rocks.
Let the YOU shine through.
Let us rock you.
Let your bling sing.
Let your style shine bright.
Light up the room.
Live the moment.
Love in a little box.
Love is priceless.
Love's embrace.
Made by hand for the heart.
Made by nature. Designed for you.
Make her sparkle.
Meet the sexiest spark of the stones.
Mesmerize you.
Never miss the moments.